One of the important pieces of building a website for SEO is compiling a keyword list.
Here are 10 tips on how to come up with a keyword list that works well for your website:
1.THINK LIKE YOUR CUSTOMER

Use your customer's verbiage not the industry verbiage. For instance, you might consider a category of products "Women's Athletic Footwear" but your customer will more likely be searching for "womens sneakers". So when you are thinking of what keywords to focus on – consider the words your potential clients will be typing in to the search field to find what you are selling.
2.SELECT ONE KEYWORD PER PAGE

Each page should only focus on one keyword. So consider that when coming up with your list as far as how many keywords you will need to think of.
3.A KEYWORD IS A PHRASE OR STRING – NOT A SINGLE WORD

Yes – it should probably be called a keyphrase but noone has started doing that yet. It should definitely be more than one word and there is a healthy balance in there in not too many words but not so few that competition will cost you $80,000 per year in SEO.
4.IF RELEVANT TARGET WITH LOCATION

Using location is a great idea in most instances. It will increase your effectiveness and cost you less money to optimize. An example would be optimizing for "italian restaurant in naples florida" versus "italian restaurant".
5.IF TARGETING LOCATION USE ONLY ONE LOCATION PER PAGE

If you were to attempt to use more than one location in a page you lose the effectiveness of any of the locations. Google is smarter than that. If you need to optimize for a particular product in multiple pages then either don't target location or target a separate page for each location for that topic.
6.LOOK AT WHAT KEYWORDS YOUR COMPETITION IS FOCUSING ON

You can look in the competition website's headers and meta titles (the words in the top tab) to see what they are targeting for. Use this knowledge to arm you by doing better than them with your keywords but using their information to give you an assist.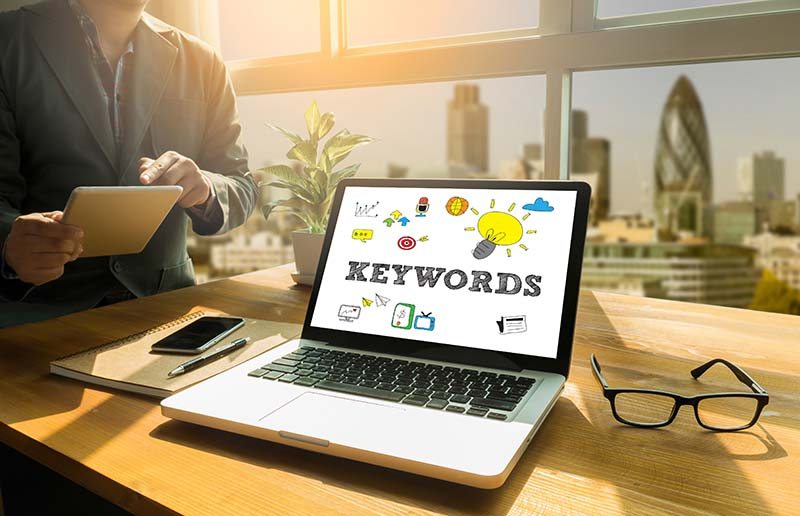 7.FOCUS ON KEYWORDS THAT GET SOME SEARCH TRAFFIC BUT ARE NOT TOO COMPETITIVE

While you want at least 100 searches per month and would like closer to in the thousands, if you select a keyword that is very competitive – you will not beat them without spending buckets of money.
8.USE KEYWORD RESEARCH TOOLS

Take a look at Google  Keyword Tool, Wordtracker, Keyword Discovery, SEO Book Keyword Research Tool, and Overture to see if those tools can assist you come up with your list.
9.MAKE SURE YOUR KEYWORDS ARE RELEVANT TO YOUR CONTENT

In days of old people could stuff keywords and try to trick the algorithms into bringing traffic to their site, but then you would get to the page and it was another topic entirely. The algorithms have grown up now and they can actually see a bounce rate to tell if people are jumping right out of your site and if so you get hurt in rankings. So make sure your keywords are relevant to you.
10.BE SPECIFIC BUT NOT TOO SPECIFIC

There is a balance of specificity that brings you relevant traffic with a good conversion rate, but not so specific that no one is looking for that keyword. For instance: "jewelery" is too broad; "womens gold locket necklace with adjustable clasp" is too specific; "womens gold locket" is a great keyword.

So most of all – have fun with it – and realize it is all a game of psychology to discover the thoughts of your customers and try to level by bringing in more business with it.